Happy December everyone! So I did this Currently last night and then got so sleepy that I went to bed before posting.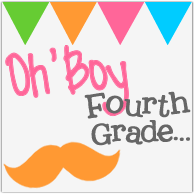 Linking up with Farley at Oh Boy Fourth Grade for this fantastic currently! Remember the rule of 3, comment on the 2 before your link and the one after!
I absolutely LOVE the (reasonably new) Mumford cd. They are so amazing, I can listen to their music over and over again and never get tired.
Snow and cookies mean december to me. The hubster and I made GINGER PEANUT BUTTER COOKIES the other day with white chocolate and almonds. OH... MY.... WORD... It tastes like two cookies in one, gingersnap and peanut butter. So good.
Well now that I've had an excellent sleep, I can't say that I need to go to bed anymore, feeling rested and ready for the day.
I really dislike Christmas shopping. I actually sort of have a thing against presents entirely, not a huge fan. I'm much more of a "Let's just spend time together" than a give me a present kind of person. SO I would really love to just have it over with.
Today I would like to get Christmas decorations up, but that would involve some house cleaning as well, so we will see how that goes.
We have awesome neighbours and I would really like to do a secret santa kind of thing this year. I haven't decided what to get them yet, but it will be a project in the next couple of weeks.
(PS I love this currently RAK idea)
Classroom Management Package
(Ok so I know this isn't Christmas related, but the kids get a bit squirrel y this time of year, and often in January we have to start all over again with the rules because apparently 2 weeks puts a brain freeze on all of the children).
Anyways, it has a bunch of resources to do with whole brain teaching, behavior tracking and modification, time out, positive rewards and parent contacting. Check it out!